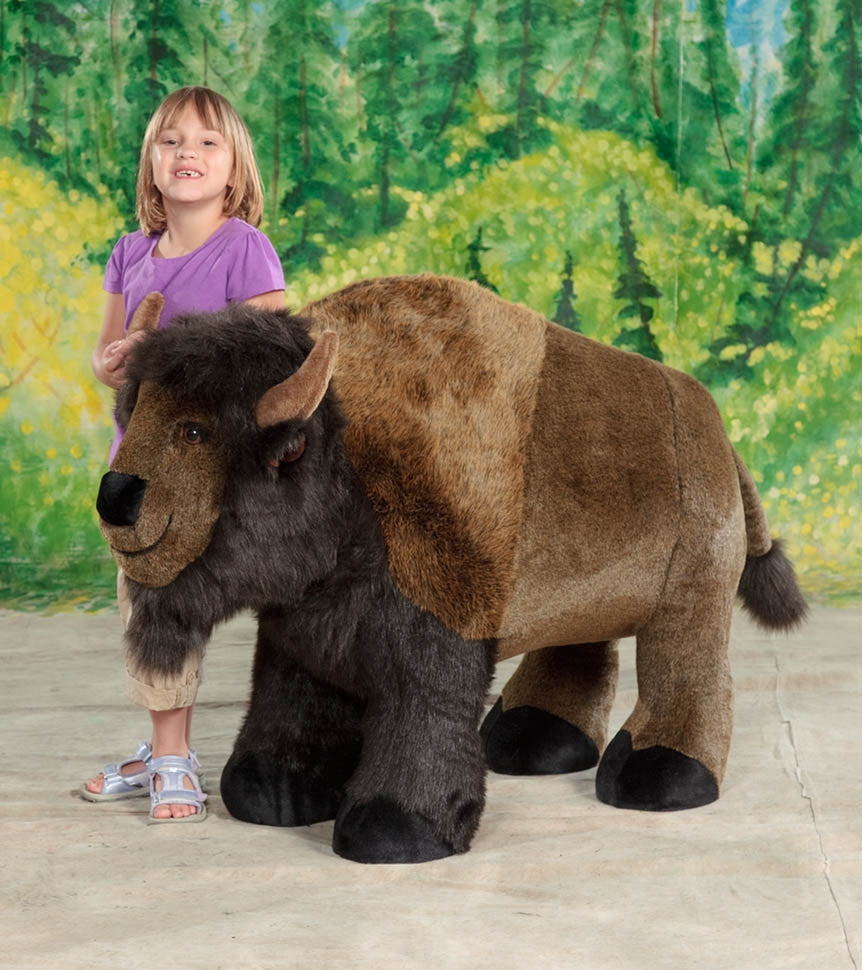 "Buster" Buffalo Bison
$890 plus shipping (within the Continental United States)
Please
contact
us for availability 
Please allow up to 4 weeks for fabrication.
As all our animals are handmade, sizes and weights are approximate measurements. Additionally, stock images are used in most cases, which may not reflect the precise coloring or facial expression of the animal you receive. Many items are made-to-order, and so we request that you ask any questions prior to ordering. Please note: our animals are meant to be for collectors or display pieces unless otherwise noted.
Big Furry Friends offers Luxury Plush Stuffed Animals, Displays, and Props. We offer lifelike, life size, realistic, giant, large big and small animals handmade by Piutre, Koesen, Hansa, Ditz Designs and more. They make wonderful keepsakes, as well as theater props for stage and screen and can be seen in theatres around the world. Big Furry Friends animals make great additions to interior design and home staging, as well as non-taxidermy props for commercials, television and movies. Plush stuffed animals are widely used in themed decor for weddings, parties and other events, as well as corporate branding and mascots.
From Wikipedia: Bison, sometimes erroneously called buffalo, are large, even-toed ungulates in the genus Bison within the subfamily Bovinae. Two extant and four extinct species are recognized. Of the four extinct species, three were North American: Bison antiquus, B. latifrons, and B. occidentalis. The fourth, B. priscus, ranged across steppe environments from Western Europe, through Central Asia, and onto North America.
Of the two surviving species, the American bison, B. bison, found only in North America, is the more numerous. Although sometimes referred to historically as a "buffalo", it is only distantly related to the true buffalo. The North American species is composed of two subspecies, the plains bison, B. b. bison, and the wood bison, B. b. athabascae, which is the namesake of Wood Buffalo National Park in Canada. The European bison B. bonasus, or wisent, is found in Europe and the Caucasus, reintroduced after being extinct in the wild
---
---
More from this collection